If you're one of those people who dress their [insert mixed breed dog/cat/rabbit here] up on Halloween... good for you! Just know that while you're laughing and laughing and laughing more still, you're also slowly driving your [insert mixed breed dog/cat/rabbit here] to a place of utter contempt.
No, really, this is fucking great.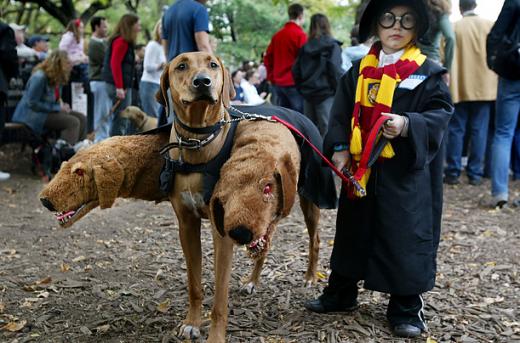 Nothing's cuter than these two, decapitated, former friends dangling from either side of me.
Oh, okay...
There are a bunch of rockets strapped to my ass? Well, you're a fucking racist.
Wait...
We're not going to Hawaii? You're just going to make me wear this shitty grass skirt? Bitch please.
I hope you swallow a seed and it blooms in your lungs until you slowly suffocate.
You want me to stick my bum up because why...?
SEND HELP.
You really, really shouldn't have.
I'm a shrimp. I get it. You didn't have to be so on the nose about it, asshole.
Seriously?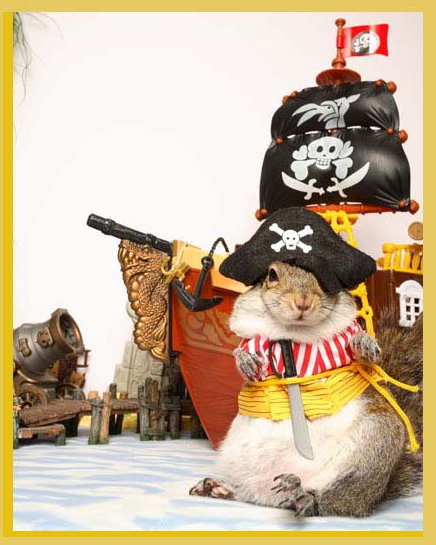 You realize that by creating this elaborate, squirrel-sized set and tying me to it with squirrel-sized rope makes you a completely unfuckable psychopath, right?
So...
I gained a little weight over the summer. We both know this. And people loooooove themselves a fat dog.
But you can eat shit and die if you think dressing me like the Stay Puft Marshmallow Man is going to stop me from getting all up in your people food.
Up next:
Notes From Chris: Halloween Edition
Uploader
funny!
Nice...
i want a pet now
poor animals, keep it simple if you have to dress them up lol
LOL
Oh. My. Lord. I just laughed so hard I was literally crying.
poor animals i only got a simple cron but its soft and it fits treat them good
lmao ...i love the cat
lmao! CUTE!
not funny!!
Brilliant!
Hilarious...
too funny poor pets !
Heelarious.
These are too cute
OMIGAWD, I needed that laugh! Why do people humiliate themselves and their animals? Too funny!
amazing...
Priceless.............Just for the record, Larry picks out his own clothes..............
i about died laughing
Why?!?
The racist one and the stay puft are definitely my favorite! :)
89% funny! Right on La Rosa!!
Stacey, you better take a look at this before Halloween.......
lol
love pics of tormented pets. lol sushi dog is a hoot!