Modern bowling alleys need to remember where they came from: a musty, dirty, smoke filled bowling alley.
Décor from 1972
Perhaps the most crucial part of a classic bowling alley is it's décor that has remained unchanged from Carson to Leno to Conan and back to Leno again.  Chances are you can find a picture of your parents at the bowling alley before you were born and the bowling alley will look exactly the same, only gently aged.  Your Dad's massive mustache and bell bottoms might have gone out of style but that classic 1970's bowling alley look didn't.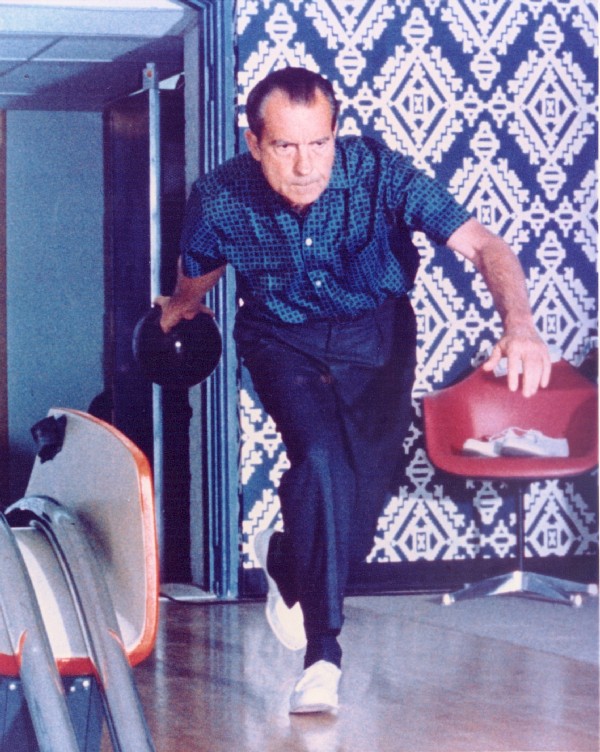 A Foul Yet Pleasant Smell
It's not a bowling alley if it doesn't smell.  There's something oddly comforting about the aroma of aerosol spray and second hand smoke all mixed together.  No matter where you go in the building, you should always smell the faint aroma of used shoes in the distance.  To sum it all up, when you leave the bowling alley people should tell you "You smell like a bowling alley".
Old White Guys
Every bowling alley has a group of old republicans with bad comb-overs.  They chain smoke, drink pitchers of beer, and sneak liquor in to the premises.  They will say things that will sound offensive to people born after 1955.   Conversation topics include "blacks", who got the most women in 1952, Moose Lodges, and "that damned techno-whatever".  Preferably, these old guys should have cool names like Stan and E.Z. and take league matches way too seriously.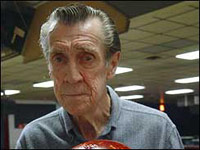 Disgusting Food
The concession stand will be run by a lady who looks like she could be your grandma, except that she has a partial goatee.  All of the food on the menu will be fried and all of it will be surprisingly nasty.  The most popular items will be cheese fries, cheap Miller High Life beer, and burnt coffee.  You know it's not a sport if you can eat cheese fries while you're in the middle of the action.
Computer Scoring System from 1982
The scoring system will look like a giant Atari game from the 80's.  It will break after every 5 rolls.  There will be an intercom button that you press to talk to the front desk for help, however, you will not be able to hear them and they will not be able to hear you.  The keyboard of the system will have it's letters and numbers worn away from decades of use, making the machine basically useless.  There will also be a giant television with the scores on it hanging from the ceiling.  It's so large and so old, you will worry about it falling on you and killing you while you're taking a handful of cheese fries.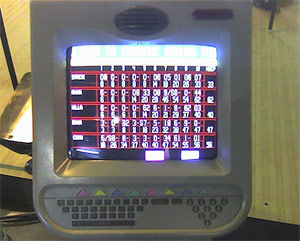 Disco Night
Maybe discos went out of style in the 70's, but like the alley's décor, it remains a steadfast fixture of the bowling alley.  Just one night a week they turn down the lights and turn up the Funkadelic, switch on the strobe lights, and turn on the disco ball.  Disco night brings in the most business, with creepy weirdos, drunk while high teenagers, and little kids birthday parties all showing up. 

People That Take Their Big Lebowski Obsession Too Far
Everyone loves The Big Lebowski, but some love it too much.  These people dress in bathrobes, drink White Russians and Miller Genuine Drafts all day, smoke pot on the drive to the alley, and use the term "dude" an unhealthy number of times.  Also, after every roll they will shout "OVER THE LINE!! MARK IT ZERO!!"  They dress like The Dude, Walter, and Donny, and never break character.  These people must have learned method acting from DeNiro, unfortunately, they don't have the wit of Jeff Bridges or John Goodman and are far too drunk to bowl a decent game.