Since Roger Ebert's passing last week, many have given tribute to the life of the beloved movie reviewer. What's been overlooked, though, is that Ebert gave positive reviews to many films that most moviegoers consider terrible at best. Here are some of his reviews that show how he tended to be far off-base with his film criticism.
The Astronaut's Wife
"I love this movie so much I want to hug and kiss it!"
This kind of language was typical of Ebert's film reviews; for instance, he said of The Flintstones, "I want to give it a bunch of smooches!" and of My Father the Hero, "Dad, walk me down the aisle because I wanna marry My Father the Hero!"
Weekend at Bernie's II
"A triumph! Better than the original!"
Even viewers who like both films tend to agree that the first one is better.
Bushwhacked
"I see this film winning the Oscar this year for Best Picture"
Not only was Ebert wrong on this one, but no film that Ebert ever gave a good review to won an Academy Award.
Stay Tuned
"Thumbs up I say! Thumbs up again and again! And lots more after that"
Blatant abuse of the Thumbs Up/Thumbs Down system.
With Honors
"Don't miss this star-studded sequel to My Cousin Vinny"
Ebert mistook Moria Kelly for Marisa Tomei in this and in The Cutting Edge.
The Beautician and the Beast
"Wonderful update on the class fairytale The Little Mermaid"
This was the only film Ebert owned, and it was on laserdisc.
Blood Out
"Head straight to your neighborhood Redbox to get Blood Out!"
Ebert loved straight to video releases and was a big proponent of Redbox, hailing it as the most exciting thing to happen to film since the introduction of sound.
Kazaam
"Kazaam is flib-lam wham bam skitz-a-dalam whoosha-whoosha fantastic!"
This review contained only five English words.
1492: Conquest of Paradise
"Take this one on the plane with you--it's incredible!"
After the release of this film, Ebert demanded that every flight he took played it.
Ernest Goes to Jail
"This generation has found its Chaplin, Buster Keaton, and Groucho--all rolled into one!"
Ebert personally watched every Ernest movie with Ernest creator and star Jim Varney.
U2: Rattle and Hum
"A triumph! Better than the original"
This movie is not a sequel.
Rush Hour
"A triumph! Better than the original"
This is also not a sequel. It was later realized that Ebert watched the Rush Hour series out of order.
Major Payne
"Not a major pain at all--a major pleasure!"
Ebert personally watched every Damon Waynes movie with Ernest creator and star Jim Varney.
The River Wild
"A thrilling animated adventure!"
This is not a cartoon.
Sliders
"Ahead of its time graphics and a star-making performance from Jerry O'Connell makes Sliders a must see"
Roger Ebert would sometimes watch at least 70 min of a television program then review it as a movie. He did this also with Dharma & Greg, Blossom, a Detroit Tigers/Florida Marlins baseball game from 1997, and a commercial for the card game Uno played on a 100 min loop.
Angels With Filthy Souls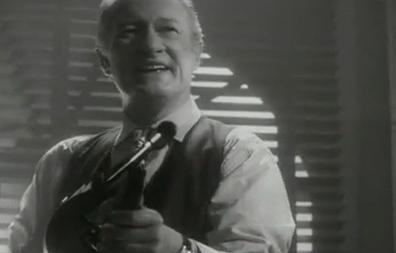 "A classic Hollywood film noir!"
It was typical of Ebert to review movies within movies, usually giving them better reviews than the movies they were featured in.
Swept Away
"You'll get swept away by Madonna's amazing feature film debut!"
Ebert used this line verbatim in 35 other movie reviews.
See? He's wasn't that great of a movie reviewer. You could say that his reviews get a big thumbs down from me!
-Gene Siskel, alive and well and living in Uruguay