There's a great new site out there. It's called "Animals Being Dicks." Guess what it's about.
Uploader
3,473 Funny Votes
194 Die Votes
84,787 Views
Published June 24, 2011
The internet is filled with animals. (Seriously. Open up your computer and you'll find 30-40 cats in there, riding Roombas and wearing top hats.) They're loved and celebrated for the cuteness, but the truth is, some of them are huge dicks. And now there's a website, aptly titled Animals Being Dicks, collecting proof of this. In GIF form no less. 
We chose a few, but make sure you back and scroll through the whole site. So many dicks that need to be exposed. (That last sentence definitely read how I intended it to be read.)
1. A Dick Dropping a TV on Someone's Head
2. A Dick Pulling a Girl's Hair
3. From Out of Nowhere... A Dick
4. A Dick Knocking Over a Child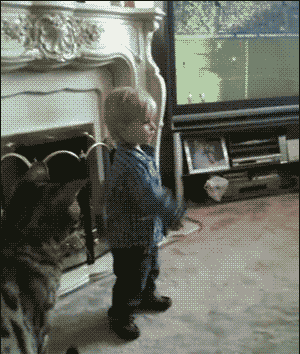 5. A Dick Pulling the Oldest Trick in the Book
6. A Dickish Dolphin
7. A Dick Who Thought He Could Get Away With It