Everyone here has an interesting blog, weather its about guessing an object that was used a hundred years ago or a blog that helps with your relationships. I didn't want to be like everyone else, I want to have an intellectual conversation with you peeps.

Everyone loves comics...ok I would assume everyone here has read a comic book or knows about comic book characters. If you don't then I suggest going back under the rock you were living in and never return.

Those of you who do know about comics know that many intellectual literary people have had conversations on who would win in an epic battle between two or more famous characters.

Here is this weeks

EPIC BATTLE

....



WHO WOULD WIN IN A RACE?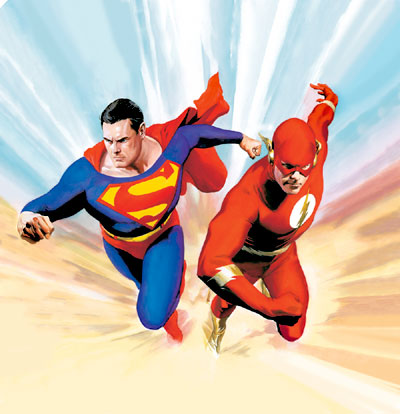 SUPERMAN

OR

THE FLASH

?