As millenials graduate from colleges and universities across the nation, school administrators have been reaching out to contemporary and nostalgic pop culture figures to try and energize their graduating student populations. Here are excerpts from several such speakers amongst the slate of 2013 commencement ceremonies: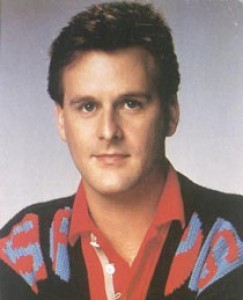 Full House's Dave Coulier at Finlandia University
Wow, graduation. What an exciting day. I'm thrilled and honored to be a part of it... but, you know, I wonder what Popeye would say if he were here. [Dave shuts his right eye ala Popeye] A-gah-gah-gah-gah! Graduation! And if Popeye's around, I'm sure Olive Oyl is right on his heels. [as Olive Oyl] Oh, Popeye... What a special day! But I know what you're thinking: what's on 'ol Bullwinkle's mind? [Dave raises his hands to form antlers] Gee, Dave, that's right! Graduation! And it wouldn't be Commencement without my pal Mr. Woodchuck, right? [Dave produces the Mr. Woodchuck puppet from beneath the podium] Is this podium made of...wood? [Dave turns to someone off stage] Has it been twenty minutes yet? What? Four? C'mon, now. Cut. It. Out. [Dave again turns to someone off stage] How about now?
Jersey Shore's and Snooki &
J-Woww's Jionni LaValle at Atlantic Cape Community College
Don't bury your head in the sand, you guys. Reach for the stars. Speaking of reaching... [Jionni reaches beneath the podium and produces a neon pink piece of paper] I'd like to conclude by noting that I'll be making an appearance at Piratz Tavern tonight from midnight to 2 am. Wenches get in free -- that's you, girls. Buccaneers pay a $7 cover -- that means guys, not the football team. There'll be $4 domestic bottles and $4.50 domestic drafts -- domestic means USA beers. $2 UV Bombs, dollar Kami shots, $3 LAX Bombs, and $5 Fish Bowls. Bring your diploma and get a dollar off your first and third drink. Class of '13, you get it? One and three. First and third. And don't forget, at Piratz Tavern, every table gets a free bowl of Fritos. Now that's what I call a celebration, bitches ... That's a line from my show, in case you're wondering. Good night!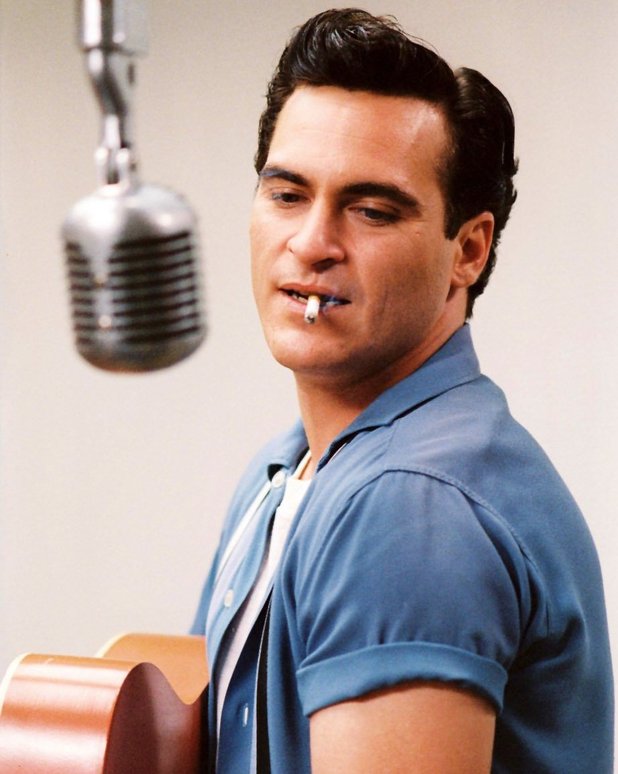 Joaquin Phoenix at Vanderbilt University
Hello, I'm Johnny Cash. [Intro to "Folsom Prison Blues" plays over the speakers for a few seconds, until Joaquin waves it off.] Haha, I'm just kidding everybody. How are y'all doing? I'm so glad to be here. Y'know, people often ask me, "Johnny, how do you define success?" And those people pretty much assume they know the answer. They think it's the praise and the glory. But it's none of those things. At the end of the day, all you need is someone special in your life. For me, that was June Carter. And I hope you all find your June Carter too. Now somebody bring me my guitar.
Tracy Grandstaff at Hope International University
Honored to be here with everyone today. I couldn't help but notice how quiet it was out there when I came to the podium. I get it: this economy, you know? As my character once said, "That IS a scary thought." Right? Excuse me for a second. [Tracy walks off-stage, and has an animated discussion with a man behind the sound board] My microphone is apparently fine. Maybe that line was a little obscure. How about this: "Don't hurt yourself with that scrunchie." Anyone? "Wanna borrow my stapler?" Imagine me in glasses. "Dah! A giant truck!" Nothing? C'mon... brown hair, green jacket. We were on MTV for five seasons.  [Someone in the crowd shouts, "Are you Sabrina the Teenage Witch?"] I'm Daria, from the series Daria. [Someone in the crowd shouts, "Are you Blossom?"]
Home Improvement's Jonathan Taylor Thomas at Grambling State University
[Editor's Note: We are not printing Mr. Thomas's remarks because it was later determined that his speech was lifted, in its entirety, from Martin Luther King Jr.'s "Letter From A Birmingham Jail."]
Hootie and the Blowfish's
Jim Sonefeld at Kentucky Mountain Bible College
Hello, rural Kentucky! I'm sure a few of you might be asking yourselves: "Who's this interesting, sexy guy I've never seen before?" Haha. I get that all the time. Well, just imagine me with a smile on my face and a set of drums at-hand. Is it clearer now? Let me spell it out for you: I'm Jim Sonefeld, and I've been entertaining the world for more than 20 years as the drummer for Hootie and the Blowfish. There's a name you recognize, right? You're all excitedly waiting for our leading man, and my best friend, Darius Rucker to come up and knock your socks off with a great commencement speech. But I come bearing a bit of bad news: Darius agreed to tour the graduation ceremonies of about two dozen ITT Technical Institutes across the country, and wound up double-booking himself today. But fear not: he sent me here not to replace him, but to be him. I'm wearing his gown and his cap, and if I bend forward... [Jim bends over to show that he's duct-taped the word PROXY to the top of his cap] So without further ado, let's dive into the speech Darius Rucker wrote specifically for your special day. [Jim opens up a binder at the podium and begins reading] "Webster's Dictionary defines GRADUATION as a mark on an instrument or vessel indicating degrees or quantity..."