The U.S. Postal Service is announcing the closure of their post office in Freeport, Kansas, which will leave the town with only 5 residents, a grain elevator, and a church. This is all part of their new initiative to find the most likely places to get murdered, and then CUT OFF ALL COMMMUNICATION.
Police in London are looking for a man dubbed the "Goldilocks Burglar," who steals food, breaks appliances and then has a nap in people's homes. They say they have no suspects, but I do, MY ROOMMATE, GARY.
The FBI are looking for a man responsible for a string of bank robberies, they describe him as having a mullet, dark sunglasses, and always wearing a Seattle Mariners baseball hat. The FBI says they are surprised he hasn't been caught yet. What's even more surprising, KENNY POWERS RE-SIGNED WITH SEATTLE.
("Titties and banks I suck em both dry!!")
The Hangover Part 2 has received some harsh words from critics, saying it doesn't live up to the first movie. We shouldn't be surprised though, because after a night of drinking and drugs with Mike Tyson in Las Vegas, you're bound to be off your game for a little while.
The NFL Players Union recently demanded that the NFL open up their books to the public during the ongoing NFL lockout, the NFL agreed on the condition that the players disclose all required child support payments that are outstanding over the last year. In response the players said FORGET IT, WERE GOOD.
A study published Tuesday in the American Psychological Association Journal stated that women who smile and men who don't are considered more attractive by the opposite sex. The study did however state one exception: THESE TWO.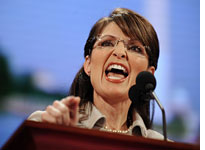 Facebook founder Mark Zuckerberg recently said he is only going to eat what he kills. So I guess for lunch he's having my productivity as a human being, and for dinner he is having my ability to keep my wife and girlfriend from finding out about each other.
A Norwegian man won the World Beard Growing Championships this week after he grew a beard down to his waist, and styled it into the form of a moose and Norwegian flag. Another contestant who didn't win still went home happy, as he grew a beard down to his waist, AND STYLED IT INTO THE FORM OF A VAGINA.
President Obama recently supported the loosening of VISA regulations for Polish citizens in an effort to maintain positive relations with the country, citing their desire to travel to and shop at places like 5th Avenue. Because nothing says positive relationship with Poland, like SALUTING GERMAN SOLDIERS!
For FatNeil Update, I'm Fat Neil, good night and #PopPop!