We all watch movies. But only real dudes are brave enough to look at these crazy horror monsters! Oh my... They are too cool for you to see if your nerves aren't made of steel. Wanna have your own one? Here are 5 ways to create a monster, and your bros will drop jaws when they see him. Make them buuuuuurrrrn!  
Gene Modification
Refresh your memory, friends! No one could help me write this, when they saw such a beauty:
Splice (2009)
Species (2003)
The Hills Have Eyes (2006)
Mothman (2010)
Human + Animal
A small fly can fly high indeed. Aren't you afraid of all those insects and other animals when you see this?
The Fly (1986)
Eel Girl (2008)
Squeal (2008)
No Such Thing (2001)
Human + Device
The further we go – the more terrible it becomes. It's time to turn the light on, otherwise, you won't sleep at night, my dear bros.
Pandorum (2009)
Skinned Deep (2004)
A Thing Alive
No comments needed here. You better not leave your things unkept!
The Gingerdead Man (2005)
Bride of Chucky (1998)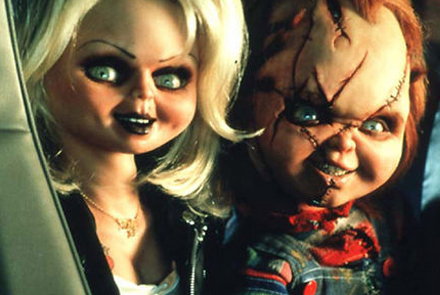 Animals Modification
Here they are, who rule this world! Any reasons to love fauna after THAT?! (your kitty is above suspicion of course).
Dragon Wasps (2012)
The Snake King (2005)
Which one fits your mood most?